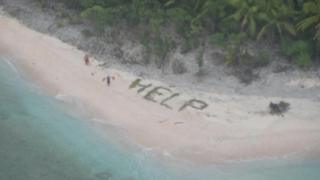 US Navy
Three sailors have been rescued from a small island where no-one lives in the Pacific Ocean, after the US Navy and Coast Guard spotted their 'HELP' sign on the beach.
The men had been stranded for three days, after their small boat sank, forcing them to swim for the shore.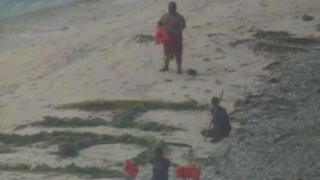 US Navy
They made the sign on the sandy beach, using branchesfrom the island's palm trees.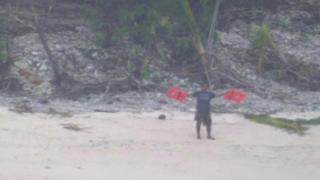 US Navy
The men also waved their brightly-coloured life jackets to help their rescuers spot them.