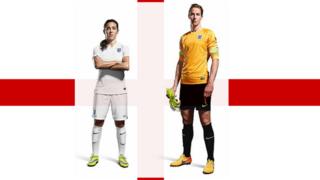 England's Lionesses answer your questions
We asked England's women your questions ahead of their next qualifier for the UEFA Women's EURO 2017 championship.
Fara Williams is the England squad's most-capped player, which mean she has played the most international games for the squad and Karen Bardsley is goalkeeper.
With two wins under their belts in the Euro 2017 qualifiers already, England's women are preparing to face Belgium tonight.
Watch the video to check out their answers.