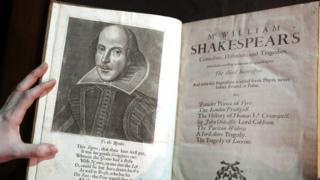 PA
One of the world's rarest books has been discovered in a private library on the Scottish island of Bute.
It's an early set of plays written by world famous writer William Shakespeare.
It was published in 1623 and contains copies of many of the Shakespeare's most famous plays.
The book will now go on public display for the first time since it was put on sale in London, almost four hundred years ago.
It had to be tested to prove it was as old as people thought.