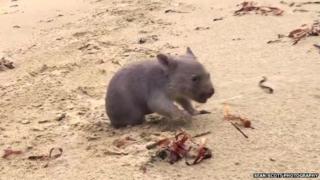 Derek the wombat needs cuddles
Derek is an eight-month-old wombat who lives in Tasmania - an Island off mainland Australia.
He was rescued after his Mum was unable to take care of him. Now he's become a bit of a celebrity.
People can enter a competition to spend three days cuddling him.
Before you get excited, the contest is only open to people who live in Australia, but check out his cute video.