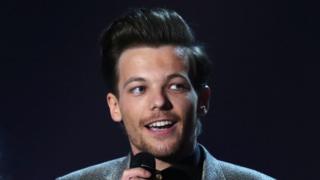 AP
Doncaster Rovers fans have reacted angrily to news that Louis Tomlinson has won a competition to design the football club's away kit.
Louis, who has played for the club's reserve team in the past, won the competition with his granddad.
Fans were asked to vote on the designs, before Doncaster Rovers revealed that Louis had been behind the winning kit.
Louis told the club's website: "I designed the kit with my granddad when I was home a few weeks ago... I can't wait to see my team wearing it".
However, people have reacted angrily on social media, suggesting that the vote might not have been fair.
Doncaster Rovers say the voting process "was all was fair and above board".