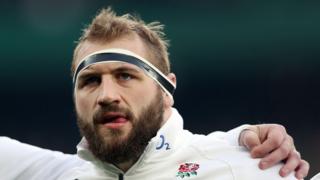 PA
England rugby player Joe Marler has been banned for two matches after calling Wales player Samson Lee "gypsy boy".
He was also fined £20,000 for making the comment, which happened during England's 25-21 Six Nations win against Wales last month.
World Rugby step in
World Rugby, who are responsible for the rules of the sport, decided to ban Marler for two matches after an investigation - even though the Six Nations decided not to punish him at the time.
Verbal abuse of a player, based on where they come from, is not allowed according to the rules of rugby.
Marler says sorry
Marler has apologised for the comments saying: "I'm not a racist. What I said to Samson was out of order and wrong and I am sorry it was said, we shook hands at the end of the game and looked to move on."