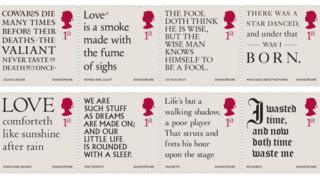 Royal Mail
A new set of stamps featuring lines from some of Shakespeare's best-known plays have gone on sale.
They've been released to mark the 400th anniversary of the playwright's death.
The stamps feature famous quotations from Shakespeare's plays, including Romeo and Juliet, Hamlet and The Tempest.
Next week's post will also be printed with a special post mark, showing the dates that Shakespeare lived.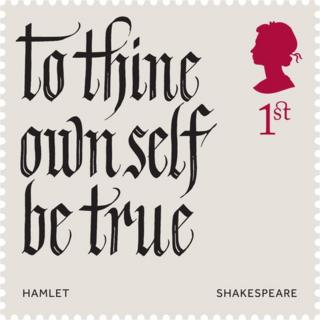 Royal Mail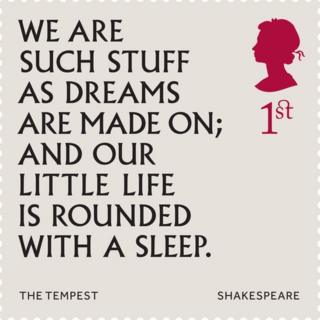 Royal Mail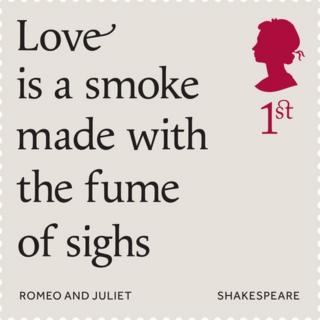 Royal Mail
Royal Mail