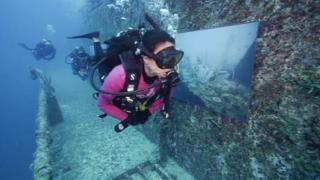 Underwater art on display in Florida
Fancy a visit to an underwater art gallery? Well, if you're a diver in Florida, USA, now you can...
This art exhibition has been installed aboard the Gen. Hoyt S. Vandenberg, the world's second-largest artificial reef, located in the Florida Keys National Marine Sanctuary - about seven miles south of Key West.
Take a dive with Ricky to find out more.