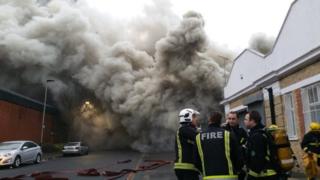 Paul Wood
More than 70 firefighters have dealt with a huge blaze at a bakery in Tottenham in London.
London Fire Brigade told people living near to the fire to keep their doors and windows closed to protect them from the smoke.
Luckily nobody was injured during the fire and the team managed to get the blaze under control early on Sunday morning.
It's not yet known how the fire started.
Earlier this morning, Charles Hanks, the station manager, said: "Crews were confronted with a large fire when they arrived and are now working hard to confine it to the bakery and stop it from spreading to any neighbouring factory units."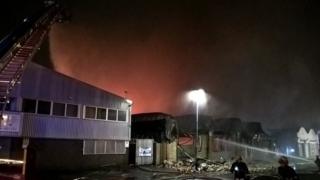 London Fire
"The fire is producing a lot of smoke so we are advising residents to keep their doors and windows closed as a precaution while it is going on. Thankfully though no injuries have been reported," he added.