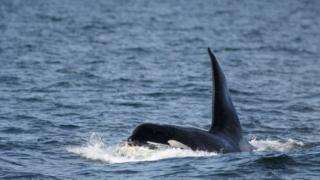 Comet the killer whale appears again
Scientists studying Scotland's killer whales have made an amazing discovery.
They've spotted a whale which first made an appearance in the 1970s in Northern Ireland.
The whale became famous and its story featured in lots of newspapers.
Back then the whales was nicknamed "Dopey Dick".
Today, he's known as Comet... and is still believed to be alive and well.
Leah has more...