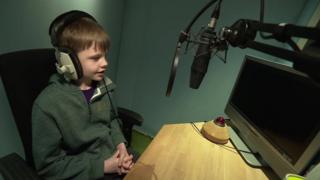 'I hope it makes people aware of autism'
A ten-year-old boy with autism is starring in a new film about what it's like to have the condition.
Autism can affect the way you live your life and see the world around you.
It's not a disease or an illness, but a condition you're born with.
Alex says he finds it difficult to cope in busy environments and can get upset if there are too many people or if it's too noisy.
He's been helping to make the film to try and let other people understand more about autism.
The BBC's disability reporter, Nikki Fox, went to meet him.