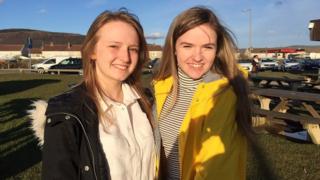 What steelmaking means to Port Talbot
The wait continues for families in Port Talbot in Wales, who don't know what will happen to the steelworks in the town.
On Tuesday, the Tata Steel company announced , putting thousands of jobs at risk.
Prime Minister David Cameron will hold a special meeting to discuss the future of the steel industry in the UK.
Steelmaking has a long tradition in Britain, which has lasted well over a hundred years.
Lots of children in Port Talbot have parents who work at the steel plant or know someone who works in the factories as Ricky's been finding out.