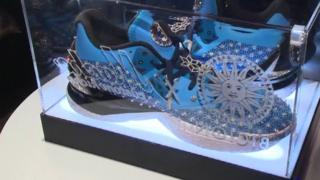 The world's most expensive trainers
The most expensive pair of trainers has been unveiled in New York in the US, and they're worth a whopping £2.7 million.
The blue trainers are covered in hundreds of white diamond pieces and sapphires. It's even got a solid gold tag.
Designed by Bicion and Mache Customs, the shoes have been called 'The Fire Monkey'.