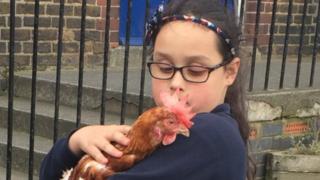 Farm takes over a London school
How well do you know your vegetables? Any idea how to make butter?
Well one school in London has been finding out just that, when a farm came to visit them.
It's all to help kids learn more about their food and where it comes from.
Tia showed us round her school.