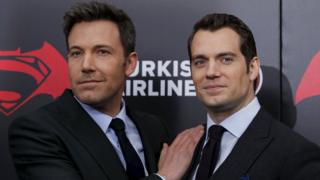 Reuters
Batman v Superman: Dawn of Justice has broken box office records in the UK and US, despite receiving bad reviews.
It took $424m (£300m) at the box office worldwide in its first five days, making it the fourth-highest ever opening.
In the US and the UK, it broke the records for films opening in March.
The film brings two popular superheroes, Batman and Superman, together for the first time.