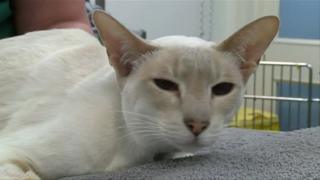 A cat has survived eight days sealed in a box of DVDs that her owner posted.
Cupcake the cat fell asleep inside the box, before it was posted from Cornwall to West Sussex, more than two hundred and fifty miles away.
But as Cupcake is microchipped, vets managed to trace her owner and they've been reunited.
She was suffering from dehydration but has made a full recovery.