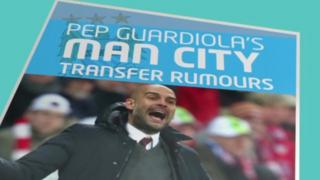 Who will Pep Guardiola bring to Man City?
Pep Guardiola has agreed to become Manchester City manager in the summer.
Right now the 45-year-old is in charge at Bayern Munich. He will replace the current Man City boss Manuel Pellegrini, who leaves on the 30th June.
Guardiola, who's from Spain, is considered to be one of the best managers in the world. He's coached some of the biggest football superstars on the planet, including Lionel Messi.
Now lots of people expect Guardiola to attract some big name players to Manchester City. Here are some of the players who have been rumoured to join.