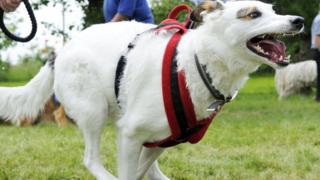 Vets say no chocolate for dogs at Easter
You might want to share your sweet treats with your furry friends at Easter but don't.
Vets say that chocolate can be very harmful to dogs and even a small amount can make them ill.
The charity PDSA suggests giving them more dog friendly treats or extra attention if you want to spoil them.
Hear Sarah Spinks from the PDSA on how to treat your pet.