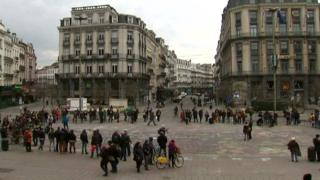 EVN
Hundreds of messages of support for the people of Brussels have been chalked across the Place de la Bourse in centre of the city.
The tributes come after several attacks in the city on March 22, which left more than 30 people dead and many more injured.
As well as the chalk messages, which are written in many different languages of the world, flags have been displayed and flowers left.
At night the square is lit up by candles brought by people paying tribute to the victims of the attacks.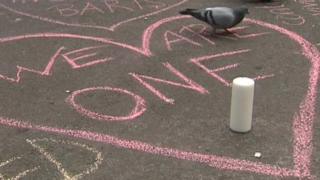 EVN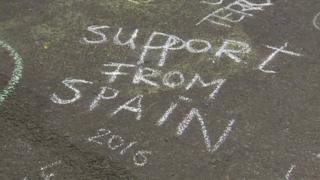 EVN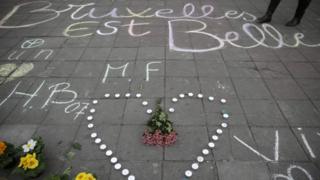 Getty Images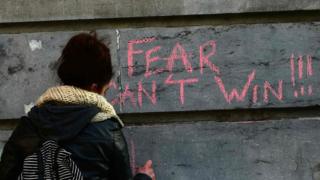 Getty Images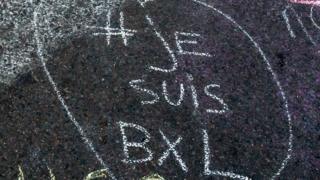 AP