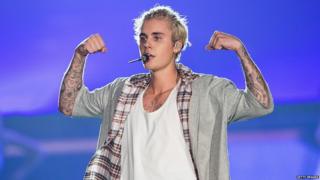 Getty Images
Fans who were looking forward to meeting their hero have been disappointed as Justin Bieber cancels meet-and-greets on his tour.
Just eight nights into his 114-show 'Purpose World Tour', the Canadian singer announced the decision to his fans online.
Justin said that he enjoyed "meeting such incredible people", but that living up to their expectations when meeting them was making him feel "drained and unhappy".
"I want to make people smile and happy but not at my expense.".
Justin said that by keeping a healthy mindset, he'll be able to put on the best shows possible for his fans.