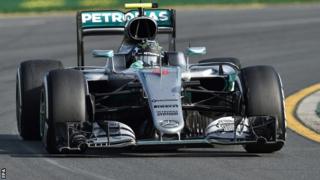 EPA
Formula One driver Nico Rosberg has won the Australian Grand Prix, with Britain's Lewis Hamilton coming second.
It was the first race of the new Formula One season and Hamilton had started off in pole position.
He had a bad start and dropped down to sixth place, before finally finishing second.
The dramatic race saw another driver, Fernando Alonso, crashing his car. He walked away unhurt, but the race had to be stopped for a short time.