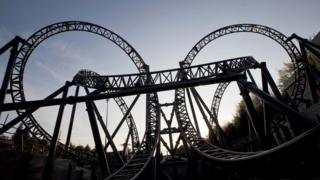 PA
The Smiler ride in Alton Towers has opened for the first time since it crashed last June.
The ride seriously injured five people and was closed while investigators worked out what happened.
Alton Towers says better safety measures have now been put in place.
But some, including someone who was on the ride when the accident happened, think it's too soon to reopen it.