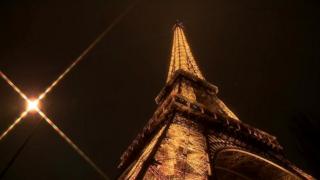 A race to the top of the Eiffel Tower
This is a sporting challenge with a difference.
Runners took part in a 279 metre race straight up the Eiffel Tower in Paris, France.
Participants competed to climb the 1665 steps of the iconic tower in Paris the fastest.
The view from the top is incredible, if you've got any energy left to stand and see it.
Check it out.