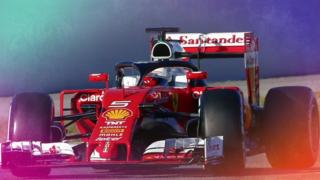 What's coming up in F1 this season?
Lewis Hamilton is in pole position ahead of the Australian Grand Prix tomorrow.
It's Hamilton's fiftieth pole - which means the fiftieth time he's come first going into a race.
However, a new knock-out style qualifying system was criticised by drivers.
Teams are expected to meet in Melbourne on Sunday to discuss whether to go back to the old system.
Hamilton will be looking to become a four-time world champion in 2016.
Here's Ricky with a look ahead at what's coming up in Formula One this season.