Millions of people around the world celebrate St Patrick's Day on 17 March every year.
It is a celebration of Irish history and culture, and is a national holiday in the Republic of Ireland and Northern Ireland.
St Patrick is the patron saint of Ireland.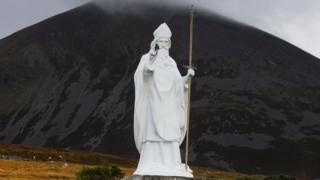 Getty Images
St Patrick is the patron saint of Ireland and is celebrated for bringing Christianity to the country.
He is thought to have grown up in Britain, during Roman times, but was kidnapped and taken to Ireland as a slave.
Once he was free again, he trained as a priest, and went back to Ireland to convert thousands of people to Christianity.
The dates of Patrick's life cannot be fixed with certainty, but sometime after 431 AD, Patrick was appointed as successor to St Palladius, the first bishop of Ireland.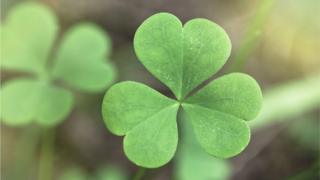 SaigeYves
Patrick established his headquarters at Armagh. Tradition credits him with being the first bishop of Armagh and Primate of Ireland.
He is traditionally associated with the shamrock, a type of clover and is often pictured holding one.
Did Saint Patrick drive the snakes out of Ireland?
This is one of the famous legends around St Patrick but the chances are it didn't happen, because it's unlikely there ever were any snakes in Ireland.
The snake may be a reference to serpent, a symbol of evil, and the driving out a reference to Patrick's mission to rid Ireland of pagan - or non-Christian religious - influence.
What happens on Saint Patrick's Day?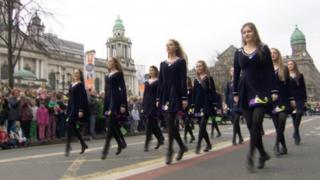 Saint Patrick's Day started as a religious feast to celebrate the work of Saint Patrick, but it has grown to be an international festival celebrating all things Irish.
People take part in parades and dancing, eat Irish food, and enjoy huge firework displays.
The day is also famous around the world for people wearing shamrocks, dressing up as bearded Irish fairies called leprechauns, and wearing all green.
Dublin's famous St Patrick's Parade often features bands from around the world. This year Hollywood actor John C Reilly who voices Ralph in Wreck-It Ralph is due to take part in Thursday's parade.
Here are some of the best shots from past celebrations...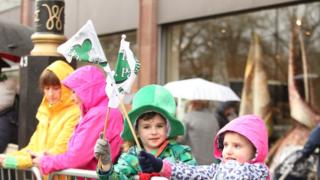 PA Media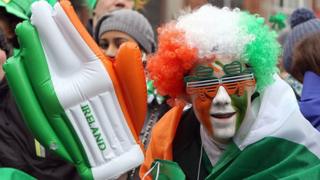 Getty Images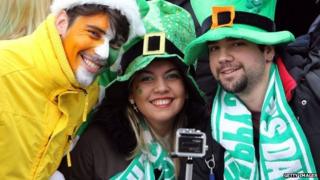 Getty Images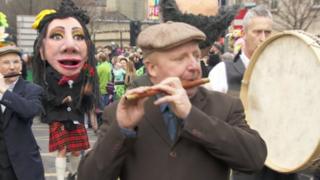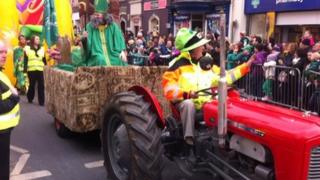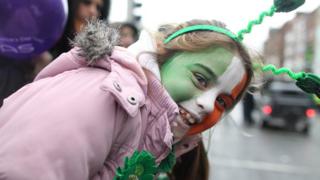 AFP
And sometimes buildings around the world are turned green for the occasion...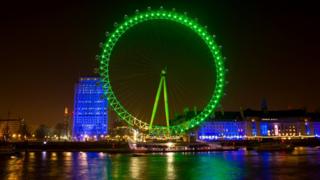 PA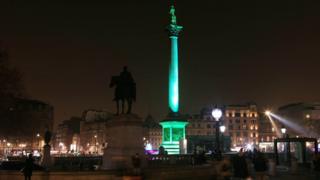 PA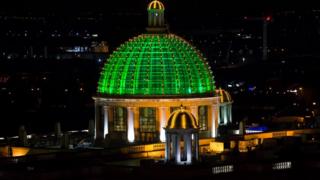 PA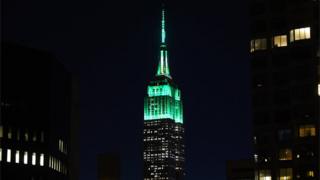 Getty Images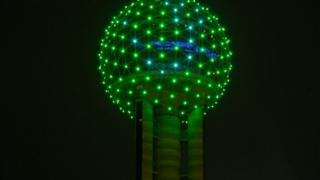 Tourism Ireland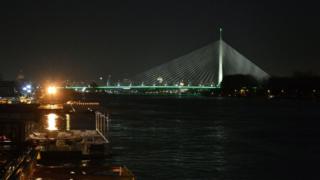 Tourism Irelnad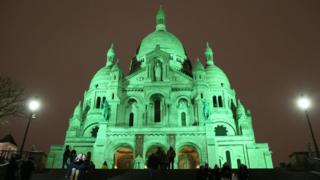 Getty Images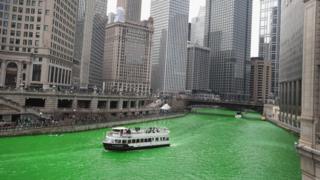 Getty Images