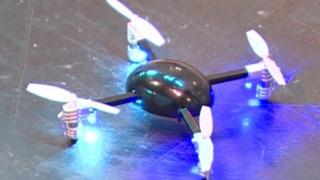 Science with a Big Bang
The Big Bang Fair, the largest celebration of science, technology, engineering and maths for young people in the UK, has kicked off in Birmingham.
It aims to inspire young scientists and engineers with lots to see and do, including drones, how maths can help you take the perfect free kick in football and the science behind your chocolate.
Ayshah went along to see what it's all about..