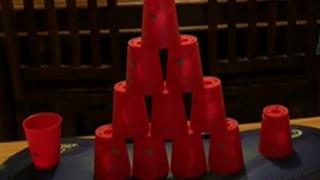 Watch boy's super-fast cup stacking
Meet Jamie, he's super fast at cup stacking and off to the world championships in Germany.
The 12 year old's been selected for the Great British team that will be at the competition in April.
Jamie began speed stacking two years ago and his best time at the cup cycle challenge is 5.7 seconds - less than a second off the world record.
Watch to see how fast he stacks cups - blink and you'll miss it!