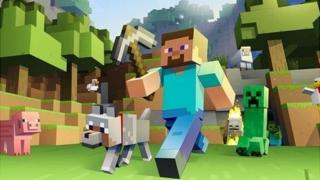 Microsoft
Minecraft will soon be helping computer scientists around the world test out artificial intelligence.
Artificial intelligence, or AI, is all about building machines and software that solve problems in the same way humans do.
In Minecraft the user can do many things, from simple tasks like walking around looking for treasure, to complex ones like building a structure with a group of teammates.
And that's what makes it ideal for AI research, say Microsoft, who own the game.
Special software will be made available so scientists can test out their AI work in the Minecraft virtual world.