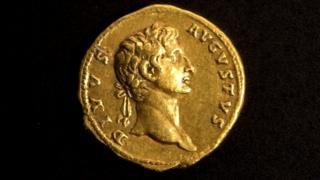 EPA
A hiker walking in the eastern Galilee region of Israel, in the Middle East, has stumbled across an incredibly rare coin.
Laurie Rimon found the gold coin, believed to be nearly two thousand years old, whilst taking a break near some ruins.
Until now the only known coin of its kind was kept in the British Museum.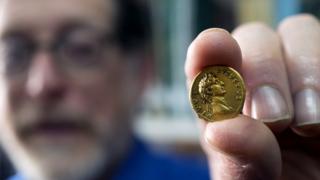 EPA
The coin has the image of the first Roman emperor, Augustus, on one side.
Experts at the Israeli Antiquities Authority say it may have been part of a Roman soldier's wages and would have been worth a lot of money at the time.