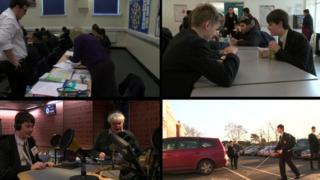 Living with blindness at 14-years-old
School children aged 11 to 16 have been making news stories about subjects important to them for BBC School Report.
Kelsey has been investigating the medical technology giving some visually impaired people the chance to have their sight partially brought back.
The 14-year-old, who is blind, takes us on a journey through his school day to show why for him, being blind is not a negative, it's just different.
Watch his report.