Millions of people in Indonesia and the Central Pacific have been treated to a rare total eclipse.
An eclipse is when the Moon comes between the Sun and the Earth, blocking out its light.
When there is a total eclipse the whole of the Sun is covered, making the day seems like night.
The Moon began to creep across the face of the Sun not long after dawn blocking out its light for four minutes.
In other countries like Singapore, Australia and Thailand people the sun was only partly covered that is known as a partial eclipse.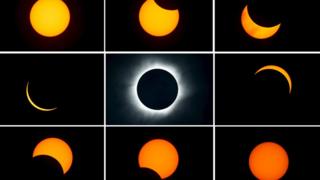 Reuters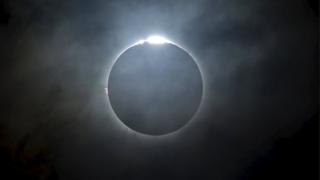 Reuters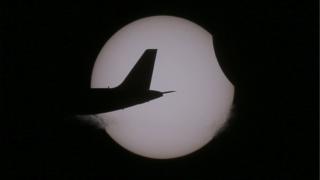 Reuters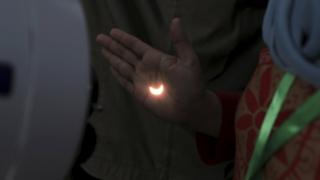 Reuters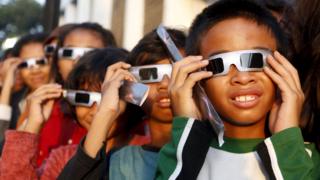 Reuters
The next full eclipse event will not happen until August 2017 and it will be visible from North America.