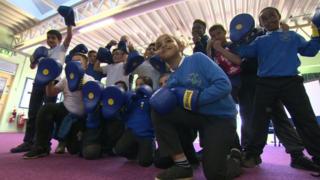 Nicola Adams surprises school boxing club
Olympic gold medal winning boxer, Nicola Adams, is no stranger to massive success in the ring.
Now she's on a new mission to inspire kids to get healthy in the kitchen.
What the children at one school in Sheffield didn't know, was that Nicola was about to surprise them and take on one of their cookery lessons.
Jenny went along to the school to catch their reaction.