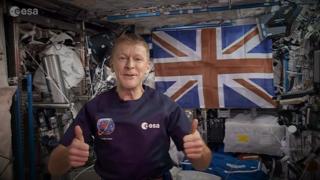 Tim Peake reaches mission halfway point
British astronaut Tim Peake is today marking the halfway point of his six month mission in space.
He's spent more than 12 weeks orbiting the earth on board the International Space Station and is due to come home on the 5th of June.
Major Tim has made the most of his time in space, conducting experiments, doing a space walk and finding time for some fun, of course!
Martin's been looking back at some of his highlights so far. You could say they're out of this world...