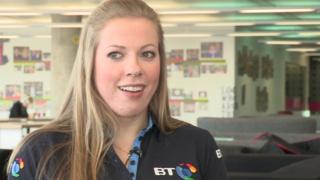 Hannah Cockroft takes on Newsround quiz
It's six months until the Paralympics kick off in Rio de Janeiro in Brazil, so Martin has been testing the knowledge of wheelchair racing superstar and world record holder, Hannah Cockroft.
Hannah holds the world records for T34 100m, 200m, 400m, and 800m and won two gold medals at the London 2012 Paralympic Games.
But does she have what it takes to face the Newsround Paralympics quiz?
Martin put her to the test...