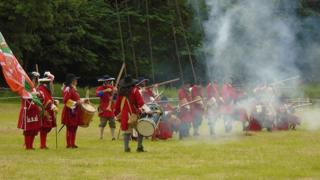 Transport Scotland
Lots of old artefacts have been unearthed at the site of the Battle of Killiecrankie, in the Highlands of Scotland.
A survey of the site using metal detectors was carried out where the 1689 battle took place.
Some of the things that were found were buckles, horse shoes and buttons.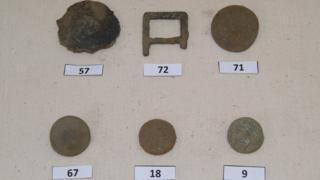 Transport Scotland
The Battle of Killiecrankie happened on July 27, 1689 when a Jacobite army beat a Scottish government army.
The discovery will help historians to work out how the armies travelled to the site and places were key fights took place.
The site is one of the best preserved battlefields in Scotland.