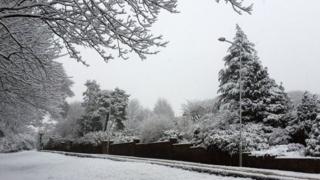 Snow falls across the north of England
Snow has been falling across parts of the UK - causing some problems for people travelling to school and work.
Some schools in West Yorkshire and East Lancashire in the north of England are closed today.
Up to 10 cms of snow has fallen in some parts.
The BBC's Dan Johnson sent Newsround this report from Ainley Top in West Yorkshire.