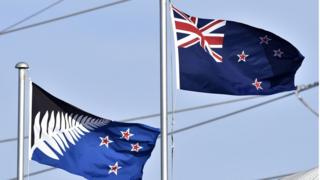 Getty Images
People in New Zealand have started voting on whether to change their national flag.
The country's prime minister wants to change to a design so that it looks different to the UK flag.
The current flag includes the Union flag - the United Kingdom's national flag, from a time when the country was controlled by the UK.
Voters are being asked to choose between the current design and a new flag based around the traditional New Zealand silver fern.
People have three weeks to vote.