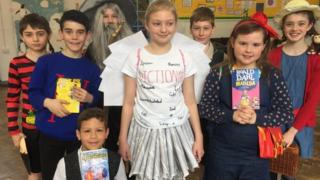 Dressing up for World Book Day
Whether you read books on paper, on your tablet or listen to them as audiobooks, the 3rd March is all about celebrating the stories you love.
World Book Day has been running for 19 years and is marked in more than 100 countries across the world.
It's all about celebrating brilliant books and encouraging people to read.
Newsround visited a school in Manchester to find our more about the characters who inspired pupils there to get dressed up.