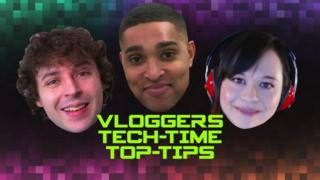 Stampy and Yogscast Kim's tech time top tips
As part of our new special, 'Is Tech taking Over?', we've been looking into how much we use technology and what impact it's having on our lives.
We speak to top vloggers Stampy, Yogscast Kim and Marcus from Technobabble to find out how they keep tabs on how much they use their gadgets.
Whether it's setting an alarm, making a cup of tea, or using your gadgets in creative ways, these guys have some great advice to help you make the most out of your tech time.