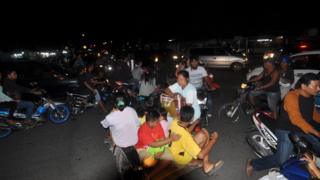 AFP/Getty Images
A 7.9 magnitude earthquake has struck off the coast of western Indonesia in Southeast Asia.
There have been no immediate reports of damage.
The US Geological Survey said the earthquake struck at 12.49pm (British time). It said the epicentre was 500 miles south-west of the city of Padang, and 24km deep.
Indonesia's National Meteorological Agency lifted its tsunami warnings several hours after the quake.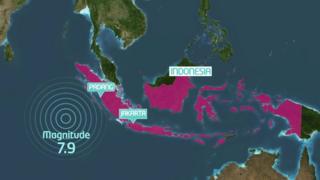 USGS
Australian tsunami warnings for Cocos Island, Christmas Island and Western Australia were also lifted.
The earthquake was felt strongly in Padang for a few seconds with people running out of their homes to higher ground, according to news agency AFP.
Here's some advice if you're upset by anything you hear in the news.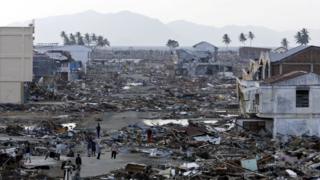 AP
In 2004, an 8.9 magnitude earthquake in Asia triggered the world's deadliest ever tsunami, killing more than 200,000 people.
After that disaster, a better tsunami monitoring system was put in place. Warnings are now more frequent after earthquakes in the area.
Indonesia lies on the Pacific "Ring of Fire", which is an area where earthquakes and volcanic eruptions happen a lot.