A very hungry caterpillar, Dorothy or maybe one of the Twits... deciding who to dress up as for World Book Day can be tricky.
Thousands of you are going to school dressed as characters from your favourite books to join in with the World Book Day celebrations.
The yearly event celebrates authors, illustrators, books and reading and is marked in more than 100 countries across the globe.
Newsround wanted to know what you are doing to celebrate World Book Day 2016.
This page is now closed. Thank you so much for sending us all of your wonderful photos and messages.
Your World Book Day photos and comments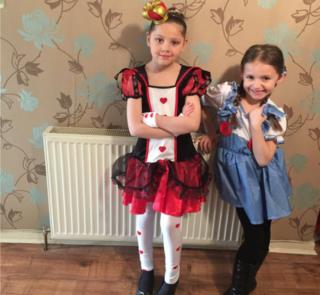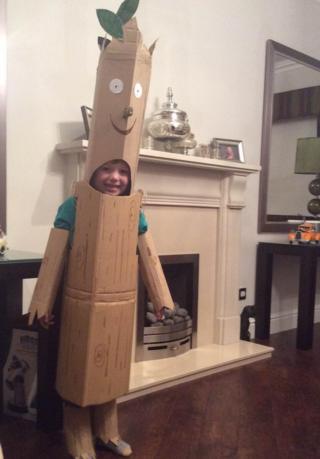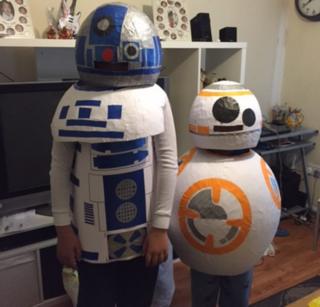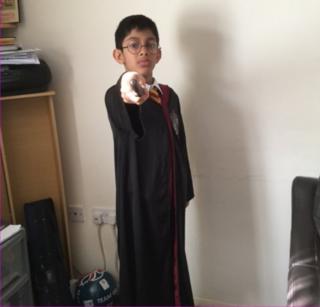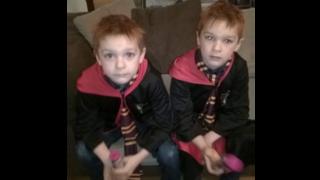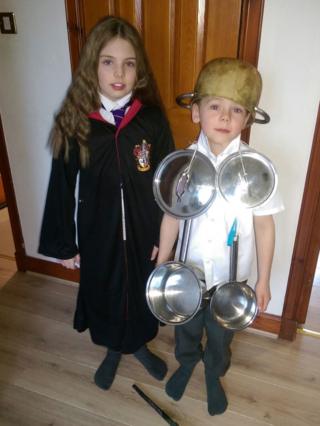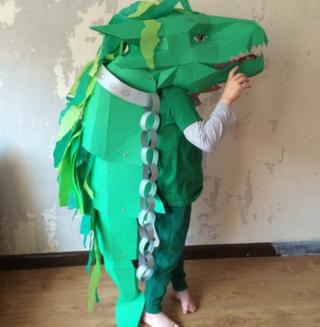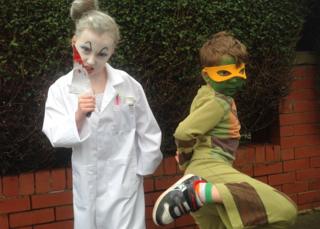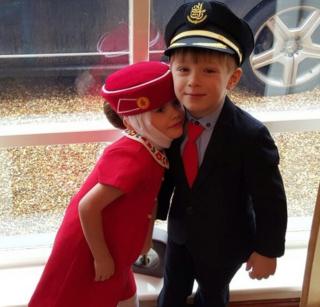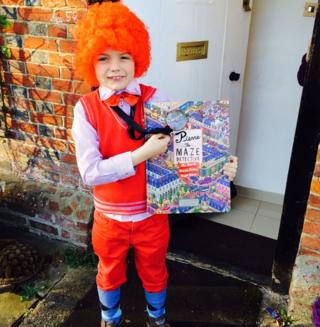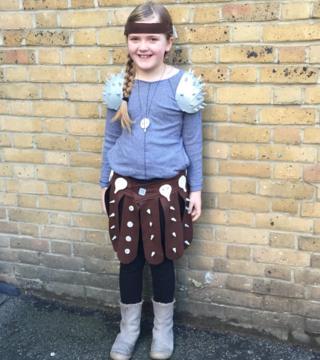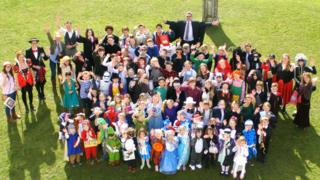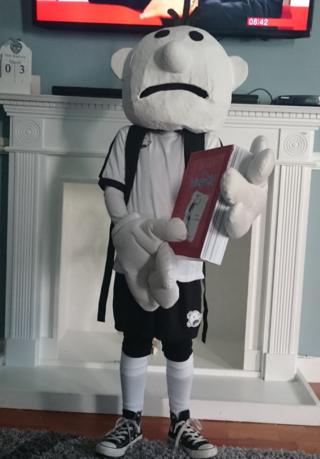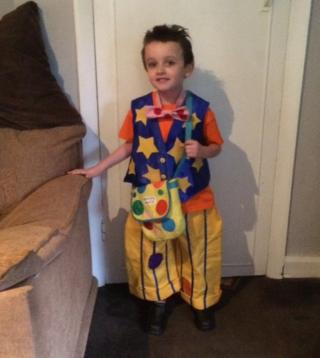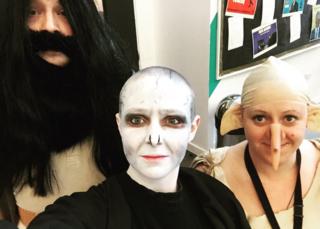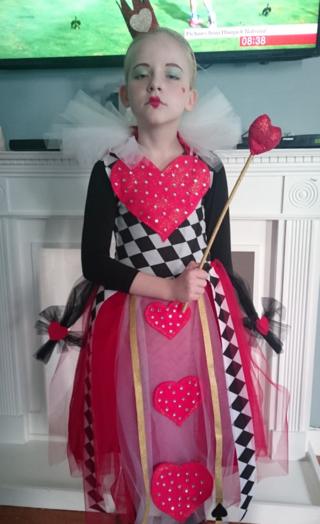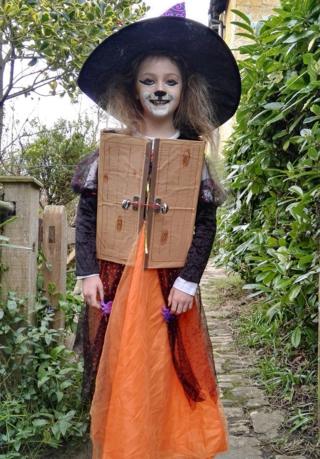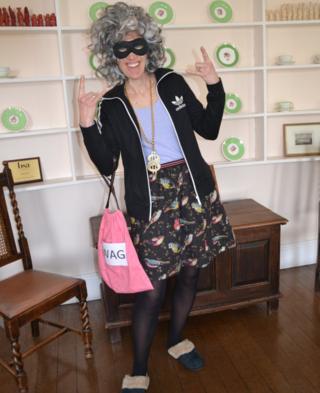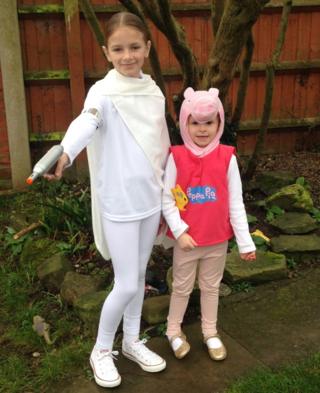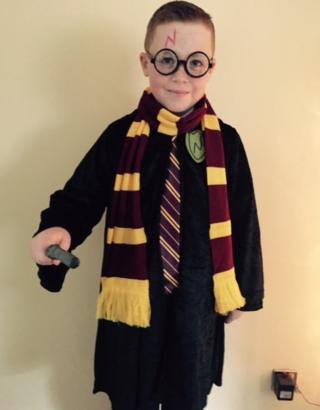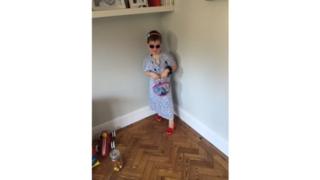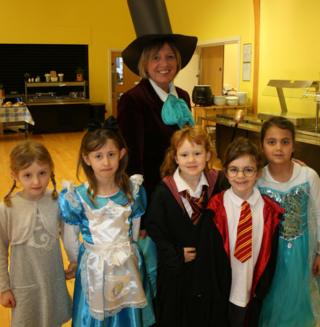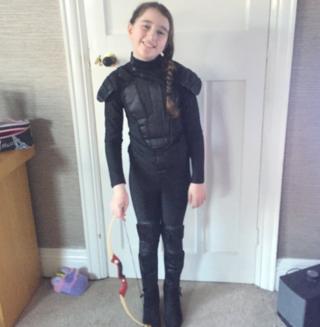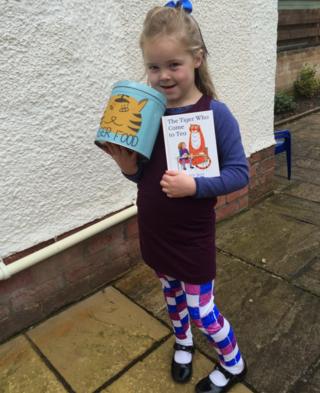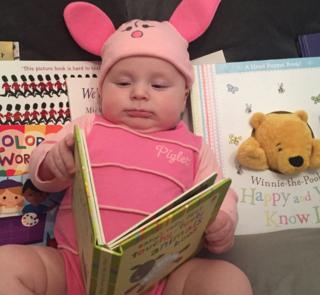 AFP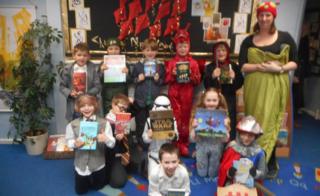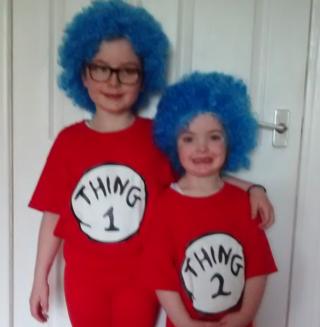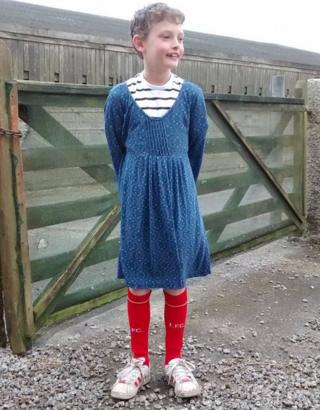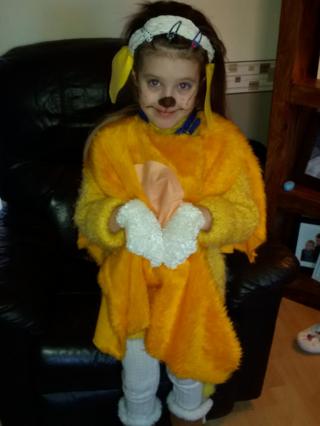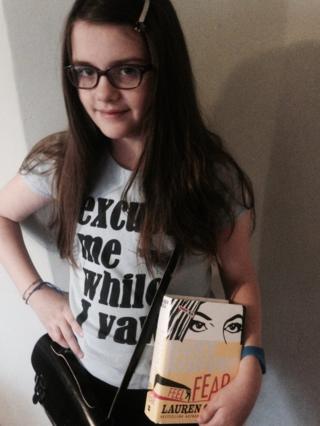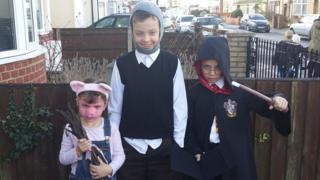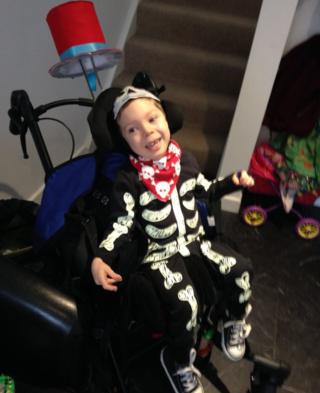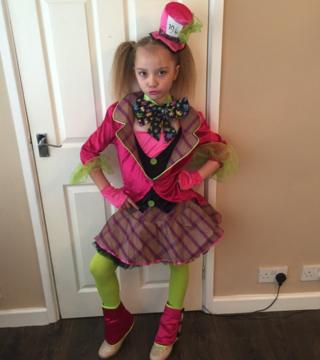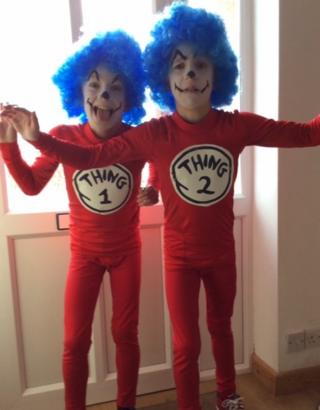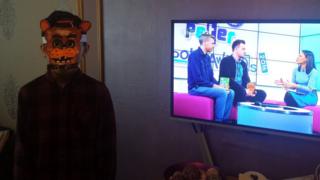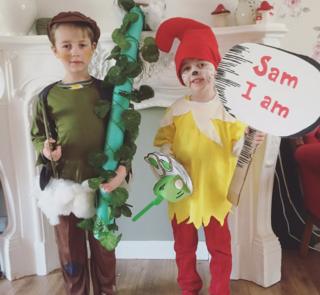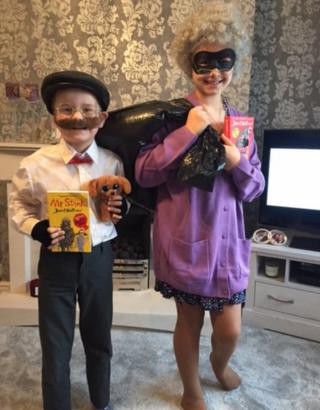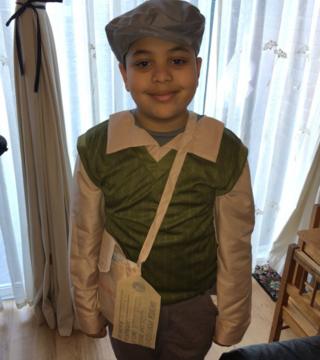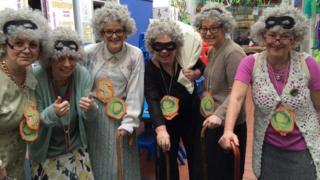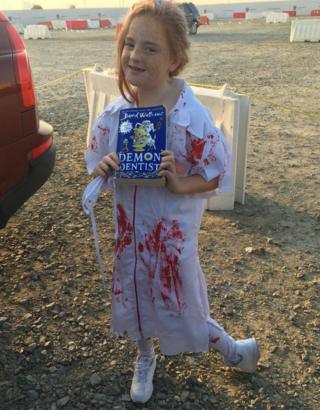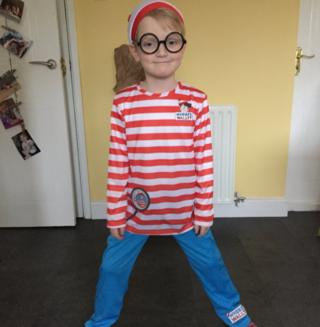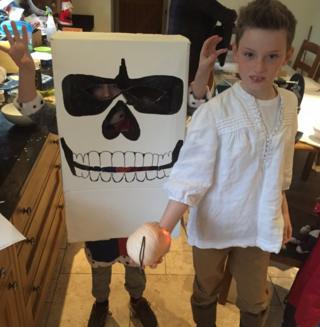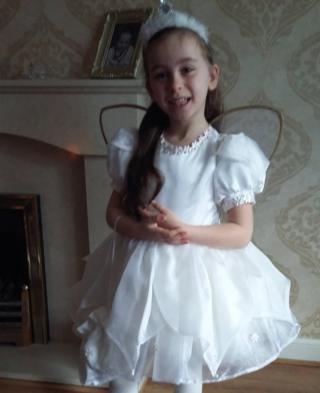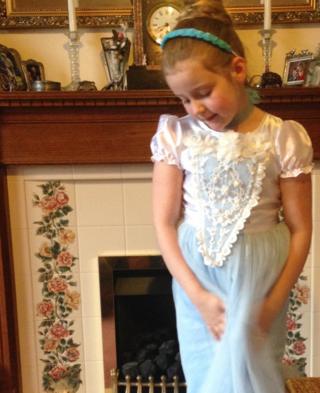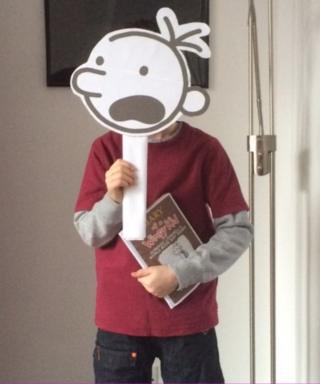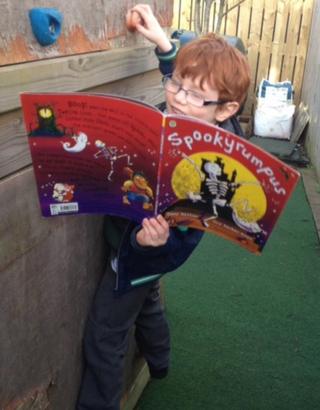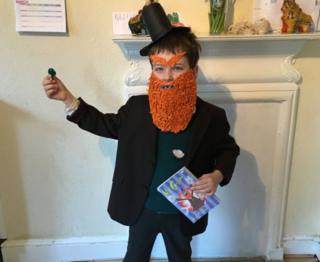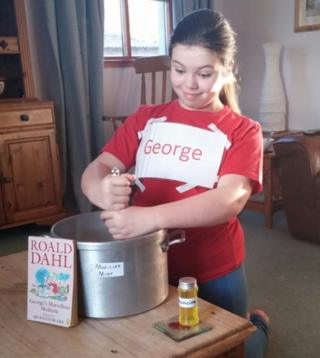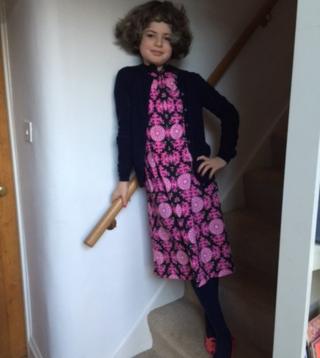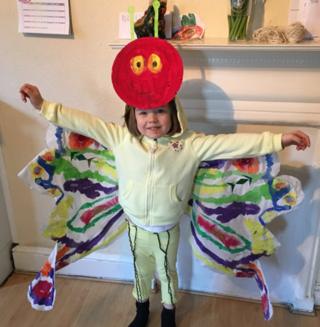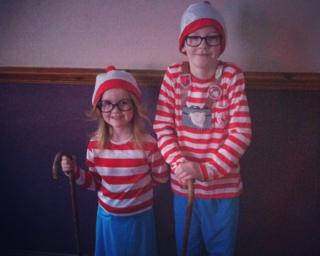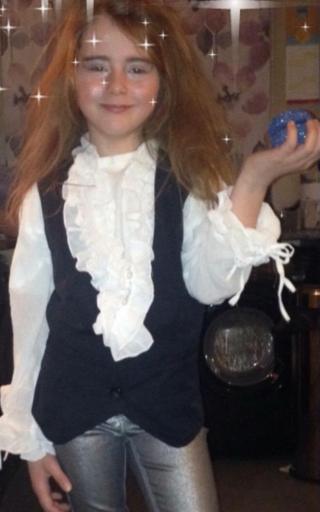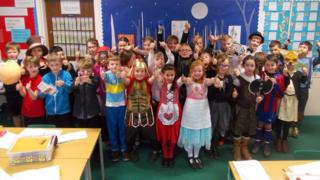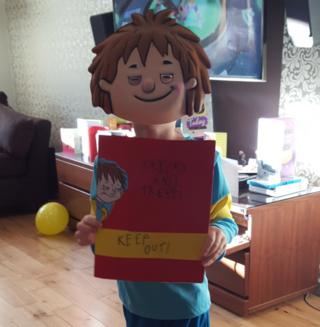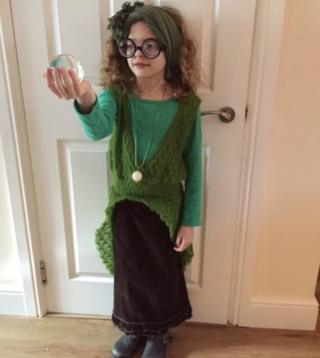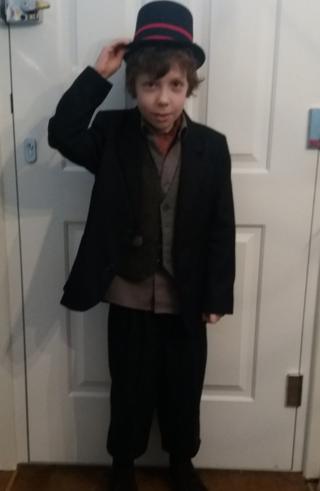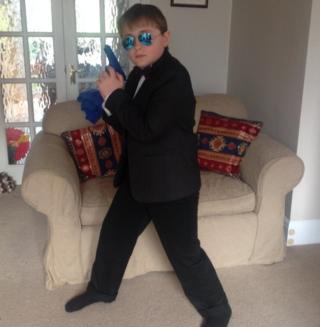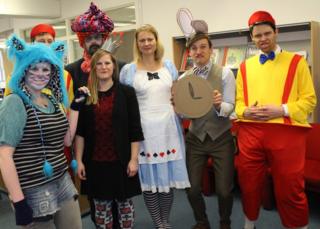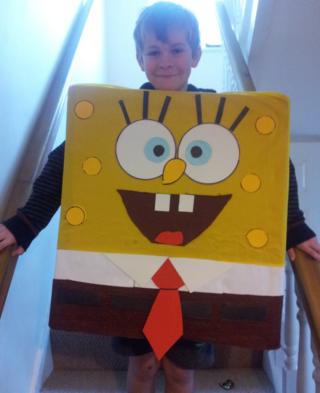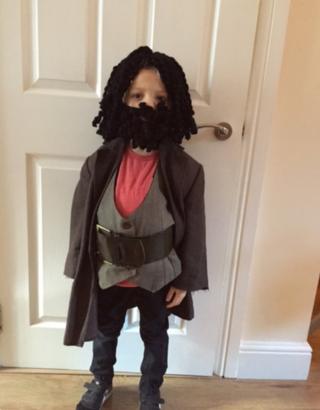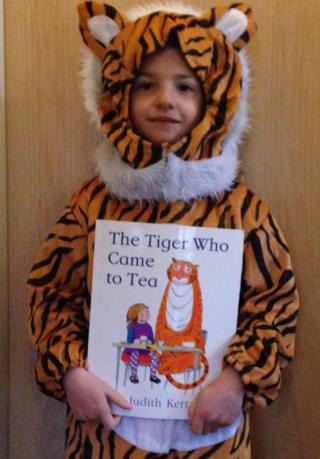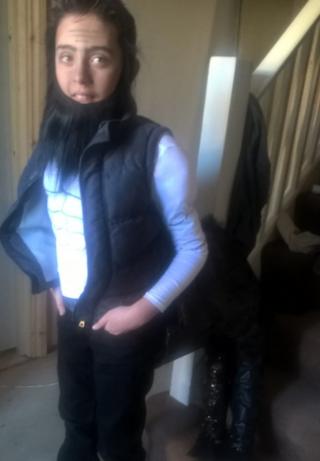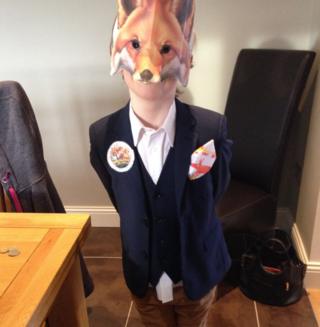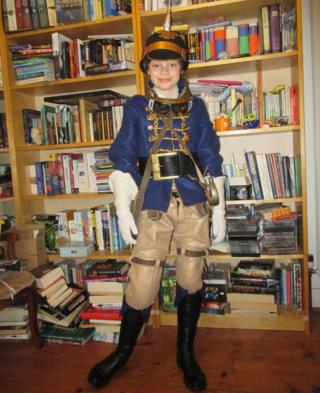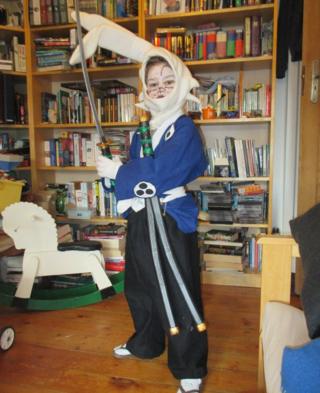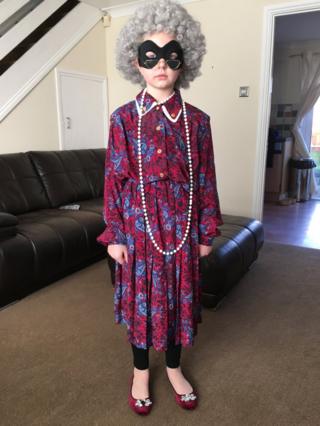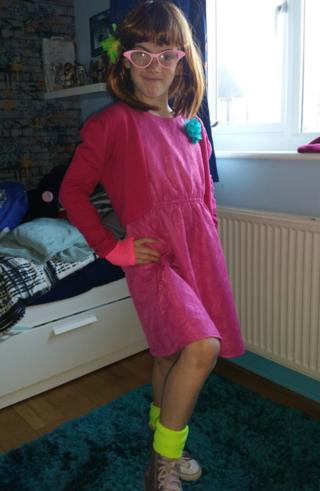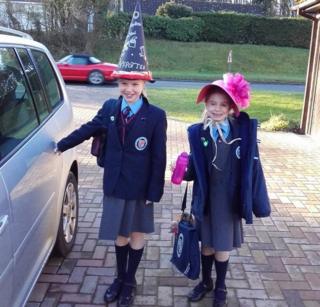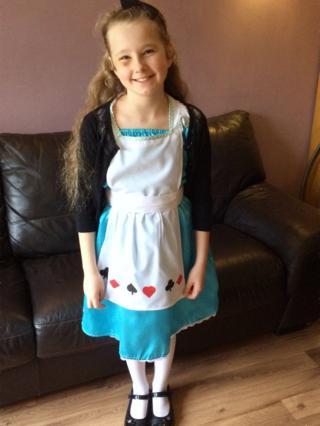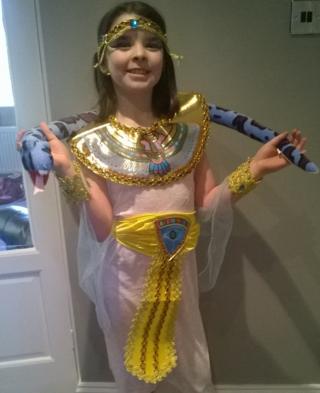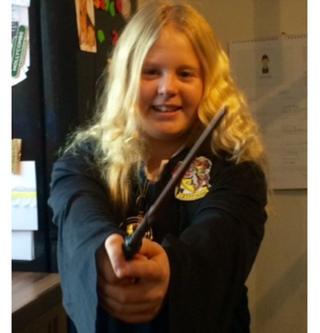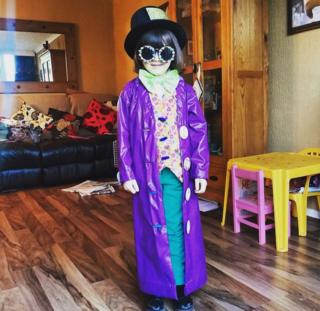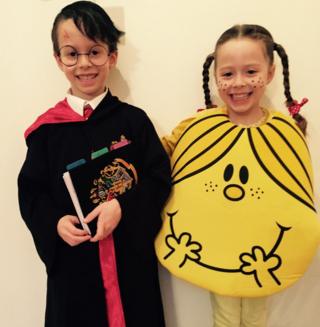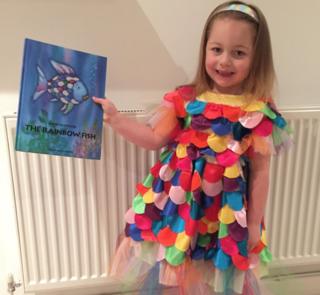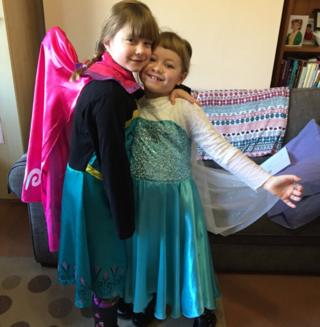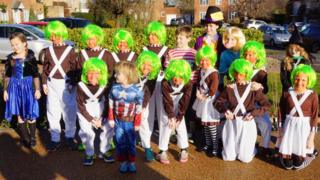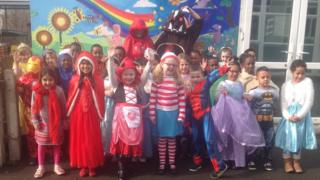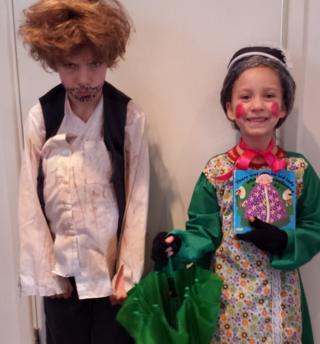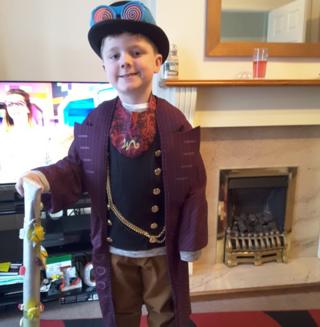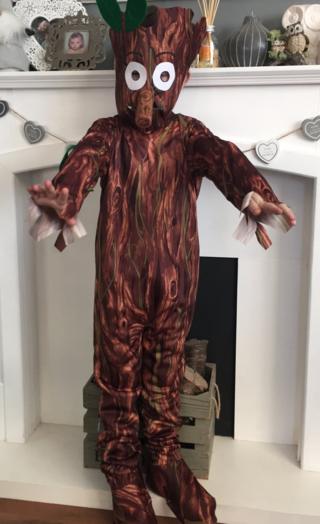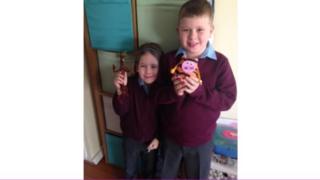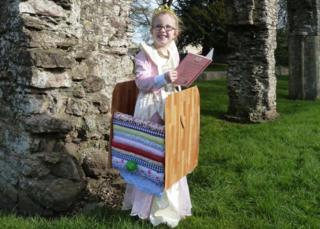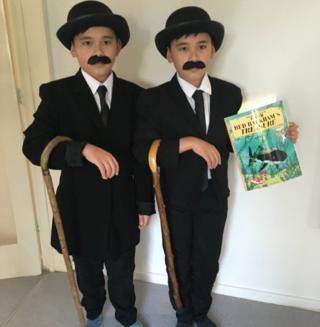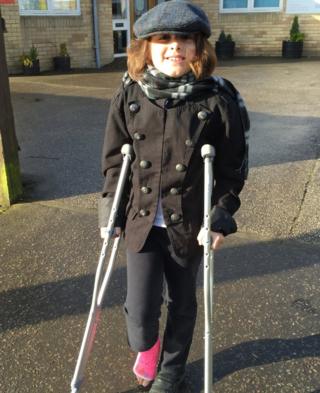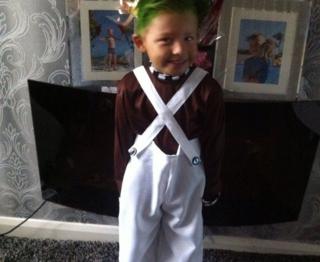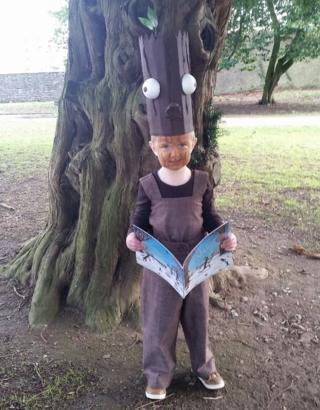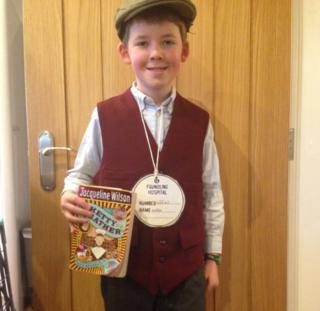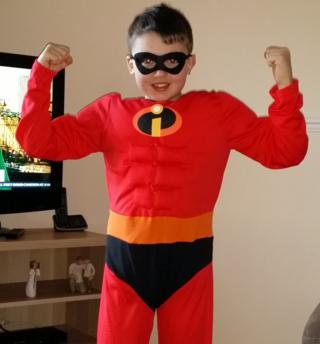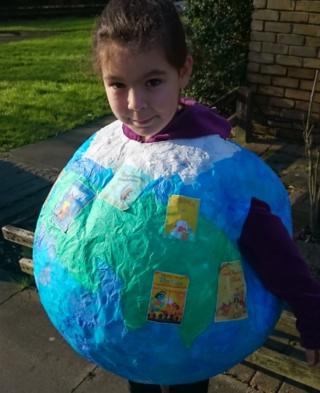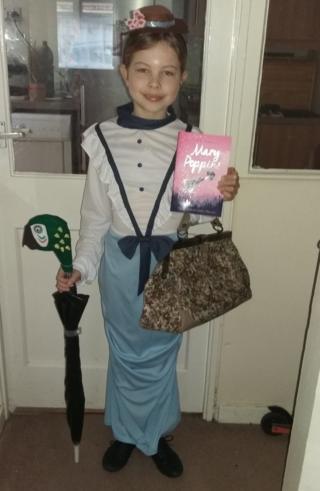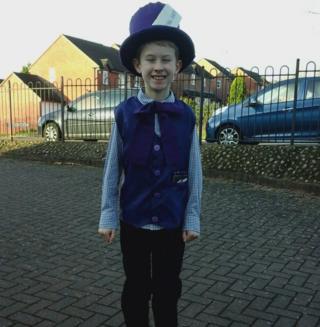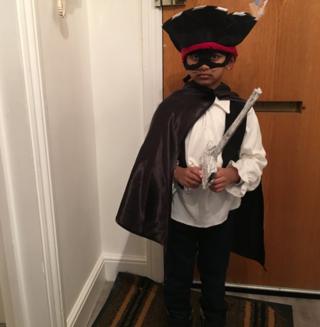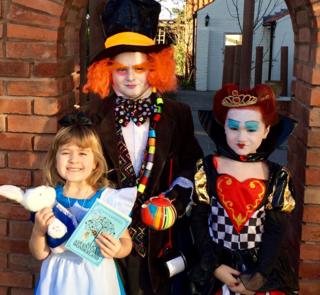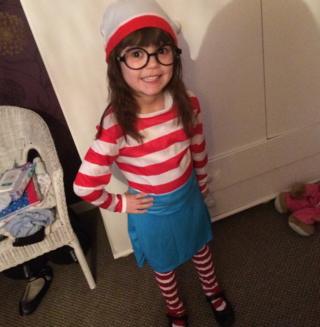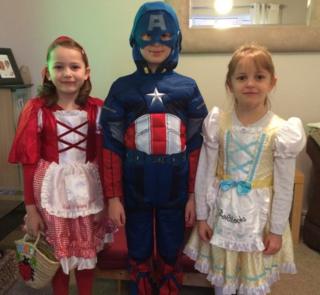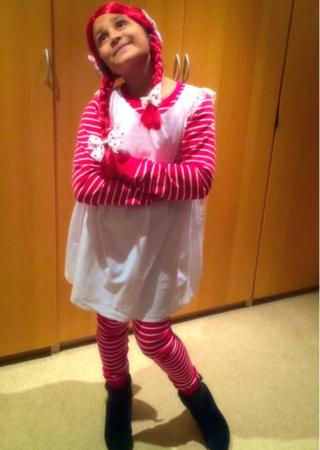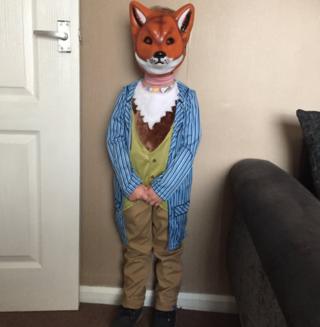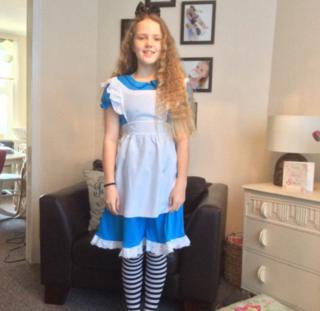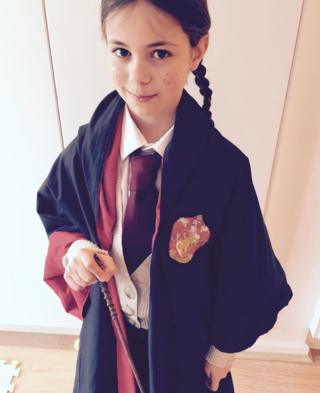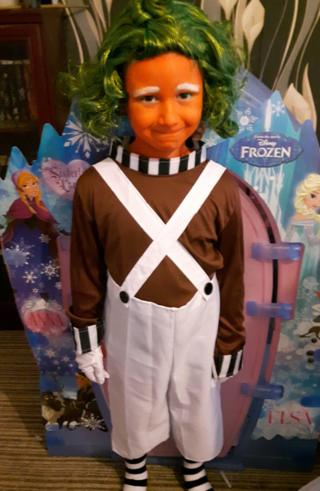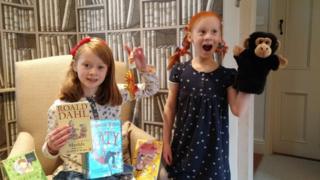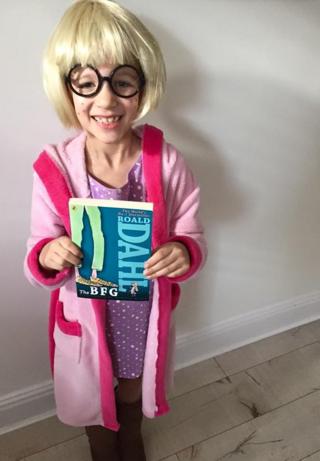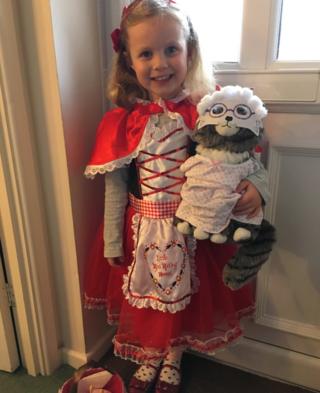 We celebrated World Book Day yesterday because it was Dr. Seuss's birthday! We call it Read Across America Day. We took part in several Dr. Seuss activities, we had mystery readers, which included Marines and the local university's basketball players, and in the afternoon we "Dropped Everything and Read". It was great fun! (Miss Marsh's 4th Grade Class, Union Elementary School in North Carolina, USA)
I am doing 'drop everything and read' at school - every time a bell goes we have to read a book for 5 minutes. (Grace, Linlithgow, Scotland)
I am Alex Rider for the day. I have my spy gadgets at the ready! (Uzayr, Stratford, London)
Unfortunately, my school forgot to send out a letter about dressing up for world book day so we are just bringing in our favourite book and it's my last year there! (Sian, Hull, England)
My favourite book is Matilda and my brother's is Avengers Assemble. (Amrita, Luton, England)
Year 7s have dressed up today and even some teachers! In Mrs Sweeney's class we have a Cat in the Hat, Mary Poppins and a couple of Little Red Riding Hoods as well as a lot more. (Mrs Sweeney from St John Bosco Arts College, Liverpool, England)
I am dressing up as Lisa out of The Boy in the Dress. (Divina, Sheffield, England)
My brother and I are dressing up as Little Red Riding Hood and Clark Kent. (Holly and Eden, England)
Our school is running a competition where you have to take a picture of yourself reading in an weird place. (Alice, Hampshire, England)
For world book day I'm dressing up as Geek Girl by Holly Smale! I can't wait!!! (Mahnoor, Stratford, England)
Everyone at our school is dressing up as Roald Dahl characters. I am dressing up as an Oompa Loompa. (Frances, Tamworth, England)
I'm dressing up as the Demon Dentist and my favourite author is Kate Camilo. (Citrina, London, England)
I'm dressing up as Judy Moody for World Book Day (Jessica, Glasgow, Scotland)
I am going to be Mr Stink from the book by David Walliams. (Ellie Mai, Harrogate, England)
I'm getting a free £1 book voucher and a story teller is going to come in on Monday. (Holly, Northern Ireland)
I'm going as Henry VIII from Horrible Histories by Terry Deary. (Nathan, Derbyshire, England)
I am not going to dress up today but seeing all of these costumes makes me want to! (Jordan, Broxburn, Scotland)
We get to dress up, bring in a book and our class are doing a Roald Dahl 'Revolting Rhyme' performance. (Innes, Sunderland, England)
I have met an author and got a new book and tomorrow I will see another author. I love reading books especially the Harry Potter books, JK Rowling is by far my favourite author and my inspiration. (Mia, London, England)
My little sister is dressing up for mad hatter for world book day. (Amy, Sheffield, England)
I'm dressing up as Hannah from the Forever Whale by Sarah Lean (Lucia, Kettering, England)
I'm dressing up as Katniss Everdeen from The Hunger Games. (Niamh, Shropshire, England)
I'm dressing up as Granny out of Gansta Granny by David Walliams. (Abbie, Derbyshire, England)
I am dressing up as Grandpa, a World War Two flying ace, from Grandpa's Great Escape and we are doing a book swap. (Nasser, Eastbourne, England)
I'm going to be going as Hetty Feather. (Skylar, Cheshire, England)
I'm dressing up as Tracy Beaker and writing a short story at school. (Tegan, Scotland)
For World Book Day I am dressing up as Hetty Feather, unfortunately my class has a science morning at our secondary school so we can't go to school dressed up but I can change at lunchtime. (Ell'e, Lincoln, England)
I'm dressing up as Greg from Diary of a Wimpy Kid. (Asa, Kidlington, England)