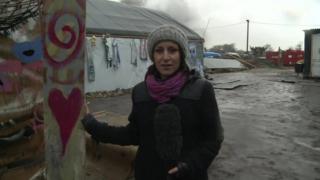 Why is the 'Jungle' camp being cleared?
Demolition teams have moved in to the port of Calais in France on Tuesday to break down more shelters in the migrant camp known as the "Jungle".
French authorities say the migrants must move to cleaner and safer shipping containers on another part of the site.
But many fear this will mean they will have to stay in France, and give up their hopes of travelling to Britain.
BBC reporter Anna Holligan is in Calais and sent Newsround this report.