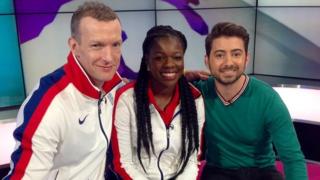 Athletics stars talk Rio and selfies
In 500 days time, the World Athletics Championships will take place in London at the Olympic Stadium.
It's where stars were made during the 2012 London Games.
Paralympic gold medallist Richard Whitehead MBE and British indoor 60m champion Asha Philip joined Ricky in the studio to talk about their goal for the bext year and selfies.