A warehouse was destroyed and several vehicles badly damaged when a huge blaze broke out at an industrial yard near the M25 in London, which is one of the busiest roads in the country.
The fire, which was tackled by 72 firefighters, began in Enfield in north London at about 2am on Tuesday morning.
London Fire Brigade said the blaze was under control but crews remained at the scene "damping down pockets of fire".
Drivers were warned to take care as heavy smoke moved across the motorway.
The cause of the fire is not currently known.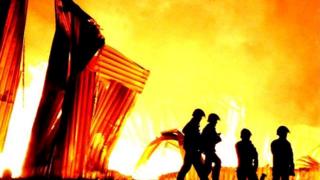 Paul Wood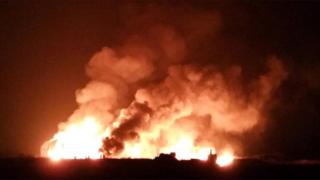 Paul Wood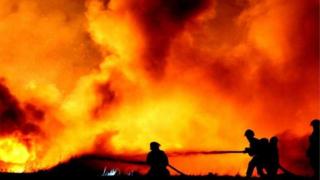 Paul Wood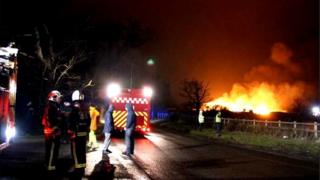 Paul Wood