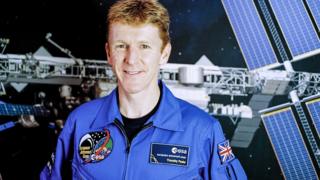 ESA
The Raspberry Pi has become the most popular British computer made in history.
The title was formerly held by the Amstrad PCW, which is believed to have sold a total of eight million units.
Sales of the Raspberry Pi will go past that figure this month, said the Raspberry Pi project founder Eben Upton.
The milestone comes as the Raspberry Pi 3 is unveiled featuring new updates, including wi-fi and Bluetooth.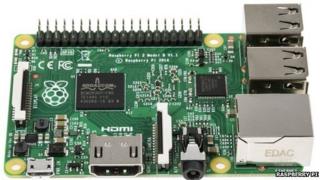 Raspberry Pi
"We're calling it," said Mr Upton. "We're the best-selling UK computer ever."
The updated device also has a 64-bit processor onboard that gives the Pi 3 a 50% performance improvement on the Pi 2.
The release of the Raspberry Pi 3 on 29 February and it will go on sale for £30.
The Pi was designed to make computer code writing easy and first released in 2012.
The gadget is starting to be used widely in schools, "with 9-11 year-olds, we are seeing a lot of people get excited about it at that level," said Mr Upton.