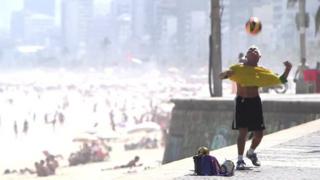 Rio shanty town cleared for Olympics
People living in one of Rio the Janeiro's shanty towns are fighting to save their neighbourhood.
Favelas are poorer areas of housing in Brazil built on the edge of big cities.
The Vila Autodromo favela used to be home to almost 600 families, and is just metres away from the Olympics site.
But officials plan to tear down the neighbourhood in preparation for the summer Olympics, so residents were told to leave.
The city says residents who have to be moved will be given money to make up for having to leave, but some say that still want to stay in their homes.