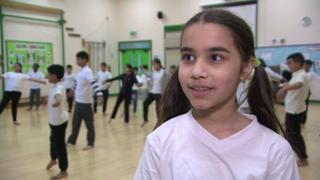 Search for the next top Asian ballet star
Children in Yorkshire are being offered the chance to have special ballet lessons by a prestigious ballet company.
Northern Ballet are holding workshops in Bradford in the hope they find a star of the future.
They say they're looking for the next top Asian ballet dancer because they're hardly ever represented at a professional level.
Children at the workshop in Bradford tried it out for the first time and enjoyed it.