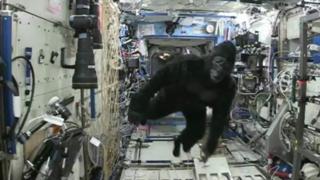 'Gorilla' chases Tim Peake on the ISS
We're used to seeing videos of weird and wonderful things on the International Space Station but this might be the strangest yet.
So what was a gorilla doing all the way up in space?
Well, it turns out US astronaut Scott Kelly was just having a bit of birthday fun.
Pictures courtesy of Nasa.