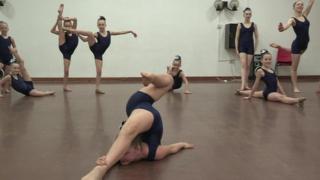 Dancers picked to represent England
A group of dancers from the West Midlands have been chosen to represent England in a big competition later this year.
They'll be joined by other kids to make up Team England for the Dance World Cup in Jersey.
Other children will be representing Wales, Scotland and Northern Ireland.
In total there will be 38 countries competing from around the world.
Martin went to meet the team to pick up some new moves.