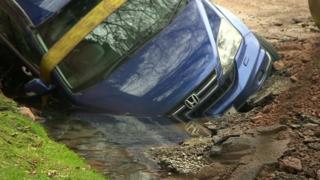 Lucky escape for driver from sinkhole
Sally Hall thought she was driving through a puddle when her car got stuck in a sinkhole.
Luckily she was able to get out without getting hurt.
Severn Trent Water said a burst pipe had caused the problem.
The car was winched out of the hole so that engineers could start working on repairing the pipe.